Pinnacle Bank Arena | Lincoln, Nebraska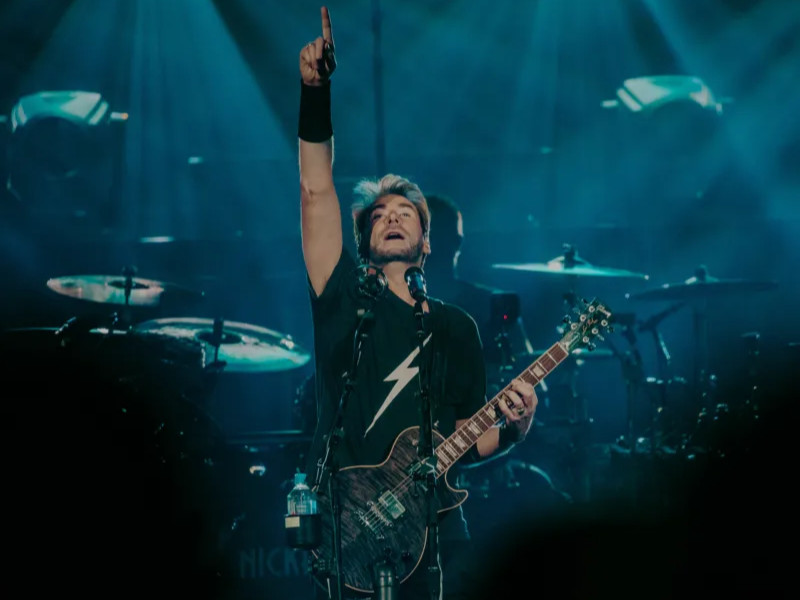 If there's one rock concert that you have to tick off your list, it has to be Nickelback's "GET ROLLIN' tour, which is scheduled to come to the Pinnacle Bank Arena on Tuesday, October 3rd 2023. Why?!?! Well, they've got this carefree attitude that makes them super awesome to see, plus their tight musicianship, absolutely humongous back catalog of hits, and, of course, Chad's astounding vocals make the whole experience something to truly marvel at. You can expect them to put on a high-energy performance that will speak to your soul and take you on an epic journey of emotions. So, how're you gonna get yourself there? The first step is to grab your passes right here simply by clicking the "GET TICKETS" button, which is located above. The second is making your way to the arena and rocking out with some of the best to ever do it. That's all it takes, so what're you waitin' for???
Nickelback's brand new tour is finally coming to an end. The tour, which has seen them pack out stadiums and arenas has traveled the nation to huge cheers and fantastic evenings out for all the fans that attended. As Seattlerefined put it, "Nickelback's powerhouse performance rocked White River Amphitheatre" and Atlas Artist Group, "Nickelback continues to fill arenas on their Get Rollin' Tour"
This is one of your last chances to get to witness them in all of their glory, and as an added bonus, you'll also get to check out country music's hottest talents, Brantley Gilbert and Josh Ross. Everything about this show will leave you floored, from the openers right down to the final performance.
They'll be performing all your favorite hits, which can include Photograph, Animals, Savin' Me, Far Away, Rockstar, and of course the global smash hit How You Remind Me. The band has been around for a very long time, and it's easy to forget how good they really are. People absolutely adore their ability to add raw emotion to every song, which is further enhanced by Chad's unique rasp.
The whole thing is in aid of their brand new album, "GET ROLLIN, which is their tenth studio album and is filled with all the right type of nostalgia, getting you back into the old school 2000s anthem rock type of vibe. The studio recording also marks their return back into the game in over five years. So there's a whole lot of fun and excitement to check out when they pass through.
These guys have some serious crowd-pulling power too; let's not forget, they've sold over 50 million albums, and Billboard even named them "The Most Successful Rock Band of the Decade." So it should come as no surprise that they have a legion of dedicated followers. You can expect tickets to sell out faster than you can blink, but we've got ya covered right here. So without further ado, grab your reservations right here and now before they truly sell out.