Pinnacle Bank Arena Information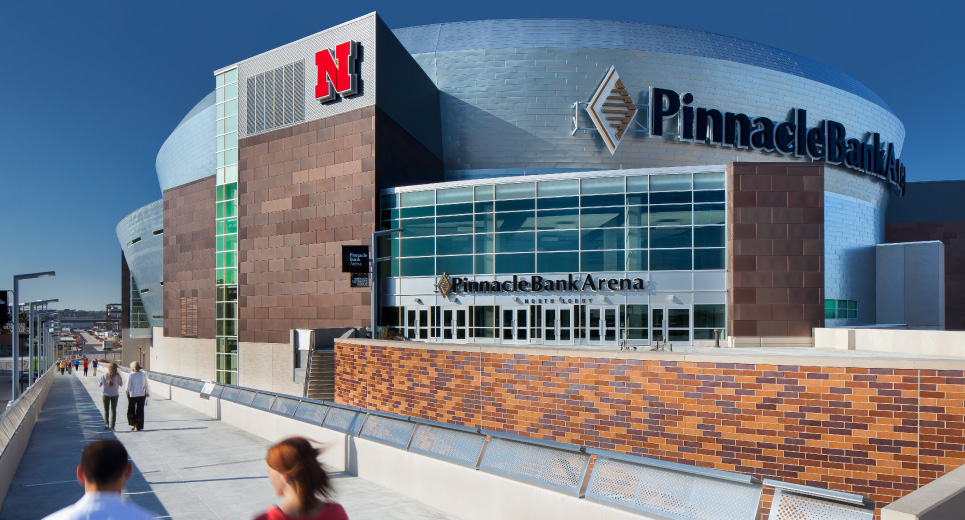 The Pinnacle Bank Arena is the most popular arena in the whole of Lincoln, Nebraska, with a 15,500 seating capacity and a fully indoor venue, this popularity is seen all year round. Through it's luxurious design, the building utilises a combination of concrete and metal panel facade, an open-air roof deck which offers pituresque views of the State Capitol. Encompassing 470,400 square feet and costing $179 million, this state-of-the-art arena offers the best quality of entertainment for everyone in Lincoln, Nebraska.
If you're wondering which big name events have taken place at this venue, then check out the list below to see some of the iconic shows and performances which have taken place here.
Jeff Dunham
Harlem Globetrotters
Monster Jam
WWE Smackdown
Disney on Ice
Chicago Bulls vs Dallas Mavericks
UFC Fight Night: Gaethje vs. Vick
Cique du Soleil
Michael Bublé
Elton John
Why not come and enjoy any of the upcoming shows in this gorgeous city, and see why Lincoln, Nebraska is one of the most famous cities in the world. You can find the upcoming events on the events schedule page.
Additional links for Pinnacle Bank Arena:
Ticket Policy:
Read ticket policies and important authenticity guarantees for any tickets purchased via this site.
Seating Map:
Check out the Pinnacle Bank Arena seating chart and view different seating options.
Parking Information:
Read more about parking at Pinnacle Bank Arena and driving to the venue.